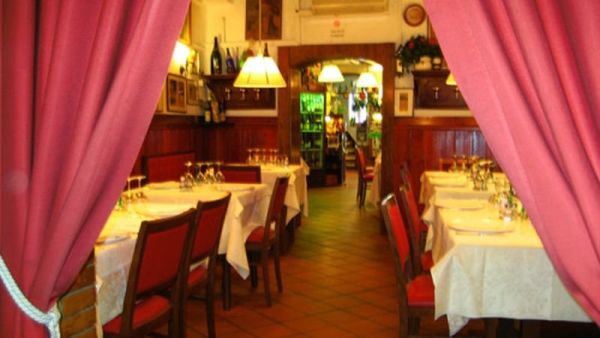 Home
>
SALONS
The rooms exude a warm welcome thanks to the tasteful use of wood and lighting

"My restaurant also aims to be a meeting place where you can engage in a quiet conversation while enjoying good food. Its structure is specially designed so that the various separate rooms provide the ideal atmosphere for intimacy and discretion.

Piero Cei will see to everything else: he is the perfect Master of Ceremonies, individually welcoming each customer who enters into his restaurant. He runs the establishment together with his wife Graziella, who oversees the kitchen with the assistance of two highly experienced chefs.