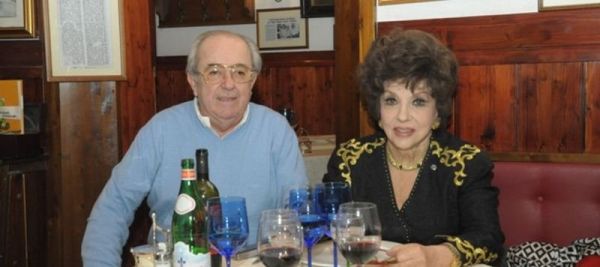 Home
>
GUESTS
In Pisa: the preferred stop-off for special guests
"I have indeed had the honor of welcoming numerous celebrated figures in my restaurant.
Perhaps it would be easier to list those who havent been here! Pisa is a famous city and attracts many important people, including eminent figures in the university world, especially since it offers excellent rapid access with its international airport. Whenever they have time to stop over in Pisa for a mid-day meal, they come to Brunos to eat".
One of the walls inside the restaurant is decorated with photographs of famous people who had their picture taken as they dined: journalist Indro Montanelli, Prime Minister Giuliano Amato, Gov. Minister Maccanico, Professors of Medicine Cassano, Pinchera, Mosca and Mariani, sportspeople Alberto Tomba, Manuela Di Centa, Nelson Piquet, singers and actors such as Mina, Philippe Leroy, television personalities such as Pippo Baudo. And this list could be extended.
direttamente da "Ballando con le stelle" la conduttrice Milly Carlucci
la scrittrice Dacia Maraini
il nostro Roberto Farnesi
la bella attrice cubana Eva Mendes
il comico genovese Paolo Villaggio
Marcello Lippi
Giorgio Panariello
Ferruccio Fazio
Gina Lollobrigida
Paolo Bonolis
Mina
Indro Montanelli
Andrea Bocelli
Christian De Sica
Roberto Benigni
Prof. Pinchera