Bienvenue! www.pisaonline.it ...since 1996
News
Pisaonline.it primo portale su Pisa dal 1996!
La versione Mobile attiva dal 2012!
Aggiornamenti continui su Pisa e provincia

OFFRES SPÉCIALES | COMMENTAIRES | À ET PRÈS DE | PHOTO | VIDEO | ÉVÉNEMENTS | NEWS | OFFRES D'EMPLOI

À ET PRÈS DE PISA
VOLTERRA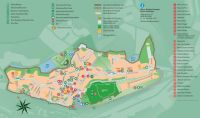 Etruscan town to discover.
From the beautiful medieval walls, be covered on food with their breathtaking panorama of the Val di Cecina on the one hand and on the other Val d'Era.
At 4 Etruscan doors, which allow access to the center, of which the most famous is "Porta all'Arco".
From the Etruscan Museum Guarnacci to the Piazza dei Priori.
And much more!
VOLTERRA
À et près de article by:
AGRITURISMO SANT'ANNA, Pomarance
Questo portale aderisce al progetto di promozione simultanea by
Network Portali

Promozione aziende
Follow us
SHARE US

Search

Hotel
ReSERVATIONS PRESSANTES? Montrer seulement les hotels disponibles
Banner & Annunci
Contact
Us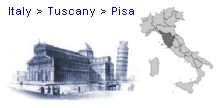 Email: Form Mail
Address: Via di Sterpulino 1/d, Pisa