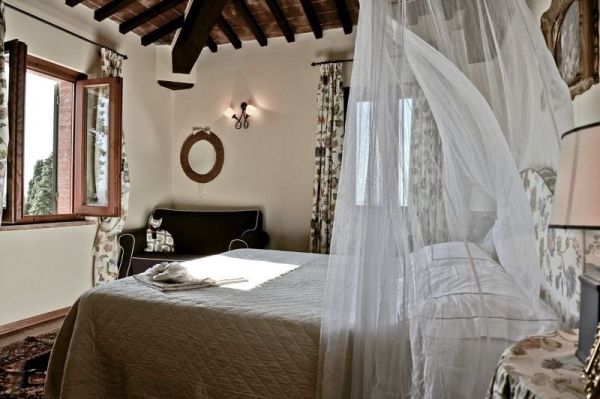 APPARTAMENTI VACANZA TOSCANA
Casa Vacanze Bucciano, has at its disposal 11 beautifully apartments renovated in classic Tuscan style, in the ancient farm of the 1600 village , a historic structure in the country cite of San Miniato, which has hosted many famous people.
Each apartment has within it all the necessary facilities for a comfortable vacation.
All apartments are equipped with air conditioning (summer / winter), satellite TV, equipped kitchen, microwave, electric coffee maker, bathroom and laundry.
Bilo Apartment
(2+2)
the farm has5 Bilo apartments that are the best choice for families who want to stay in Bucciano, the Bilo apartments consist of a bedroom, kitchen /living room where there is a comfortable sofa bed for two persons and a bathroom.
Each apartment has a great view of the surrounding landscape, and each apartment has been structured to allow each guest to be able to immerse themselves in the calm and relaxation of country life in Tuscany, while maintaining a high style the choice of furnishings.
Apartment Trilocale
(4+2)
The three-room apartments for vacation rental Bucciano are the choice for families orgroups of 4 to 6 people, with two bedrooms, kitchen / living room and bathroom.
The three-room apartments offer the possibility to have more space to be able to have a holiday even more relaxing.
Apartment Quadrilocale
(4+4)
The apartment Lavanda apartment is the largest among those available to Casa Vacanze Bucciano, has two spacious double bedrooms, a large living room with fireplace and 2 sofa beds available if required for 2 people each, the kitchen is a another highlight of this apartment.
The apartment Lavanda is the ideal choice for large families or a group of friends who decide to spend their vacation in the heart of Tuscany.
Bucciano Suite
(2+1)
Casa Vacanze Bucciano accommodates to its inside two beautiful suites that surround the true spirit of Bucciano.
Finely drawn within the historic stables in the village of Bucciano, maintaining historic details such as the terracotta floor or ceiling sleepers, each apartment has a fireplacewhere you can warm up or cook in classic Tuscan style, each apartment has more alarge kitchen fully equipped with everything you need.
The suites Magnolia and Scuderia offer its guests the opportunity to have an awakeningeach morning with spectacular large windows located in the bedroom to enjoy from the first moments of awakening the beauty of the landscape and the surrounding nature.
The apartments consist of a double bedroom, kitchen / living room and bathroom, can accommodate 2 +1 persons (Scuderia) to 2 +2 people (Magnolia), each apartment has air conditioning for summer and winter.