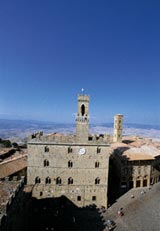 Volterra, Val di Cecina, Val d'Era:
da tremila anni nel cuore della Toscana

In Val di Cecina e Val d'Era la natura e l'ospitalità della gente si coniugano felicemente alla storia e all'arte, in un percorso di millenni che va dagli Etruschi ai Romani, dal Medioevo al Rinascimento. Incantevoli itinerari, con al centro la città di Volterra, si snodano in un territorio incontaminato, con tracce di castelli, palazzi, pievi romaniche e borghi medievali.
La meta ideale per un soggiorno in Toscana, tra la pace e la tranquillità della campagna ma anche a contatto con un patrimonio culturale inesauribile a due passi dal mare e dalle più importanti città d'arte toscane.
Il Consorzio Turistico, che raccoglie le aziende turistiche del territorio, è nato per garantire ai visitatori tutti i servizi indispensabili per una piacevole vacanza e offre proposte di soggiorno in grado di soddisfare ogni esigenza.
Una struttura al servizio del territorio ma soprattutto dei nostri graditi ospiti.



Volterra, the Cecina and Era Valleys:
3000 years in the heart of Tuscany

Idyllically set amidst gently rolling hills and lush woodland, the Cecina and Era Valleys captures the essence of Tuscany and is distinguished by its relaxed, gentle pace of life and warm welcome. Its cultural heritage and timeless atmosphere is majestically crowned by Volterra, a sanctuary of Etruscan, Roman, Medieval and Rennaissance art and architecture. Scenic routes winding through an unspoilt, evocative landscape lead to castles, villas, Romanesque churches and Medieval villages.
Ideally situated for visits to other hilltop towns and important Italian cities, only a short drive to the coast, this area is a perfect choice for a peaceful and cultural holiday in the heart of Tuscany.
The Tourist Association is a consortium and was recently established to provide an efficient, personalised service for the visitor guaranteeing superlative hospitality and a pleasant, relaxing, comfortable stay.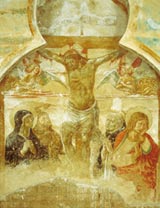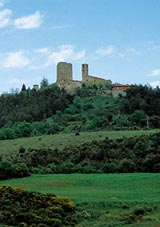 Volterra, das Cecina-Tal und Era-Tal:
seit 3000 Jahren im Herzen der Toskana

Im Cecinatal und Eratal im finden Sie eine glückliche Kombination der Natur und der Gastfreundlichkeit seiner Bewohner mit einer tausendjährigen Geschichte und Kunst, von den Etruskern bis zu den Römern, vom Mittelalter bis zur Renaissance.
Bezaubernde Reiserouten, mit Volterra als Zentrum, führen Sie durch eine noch ursprüngliche Landschaft mit Burgen, "Palazzi", römischen Kirchen und mittelalterlichen "Borghi".
Der ideale Aufenthaltsort für einen Urlaub in der Toskana, inmitten der Ruhe des Landes, aber im Kontakt mit einem unerschöpflichen kulturellen Vermögen, in der Nähe des Meeres und der wichtigsten toskanischen Kunststädte.
Die Genossenschaft für den Fremdenverkehr mit seinen Mitgliedern garantiert unseren Besuchern jeden notwendigen Service, die einen Urlaub angenehm machen.